Drillmaster tell you how to select a good drill bit-Part 1
About Good drill bit raw materials:
For a good drill bit, the body of the bit should be made of 42Crmo, the hardness can reach 49-52 HRC., forged from the round steel. In this way,It will not damage the physical properties of the steel.
Let's find out what is 42Crmo steel.
42CrMo steel is an ultra-high strength steel with high toughness, before quench it, we have to preheat for 2-4hrs in 500-600 Celsius degree. Then rise the temperature to 1000~1050℃,after that remain at 160~180℃ for 2hrs.
Tungsten Carbide YG11C, hardness: HRC 55-58. There are some lab results here for the carbide bit. The size is from 17.5mm to 32mm. We have various type of round shank chisel for different kind of soil conditions. Furthermore, we also have the design with carbide strips or carbide beans on the body, With those designs, the body of the drilling bit is well protected. the lifetime of the dill bit is greatly improved, normally 2-3times longer than the normal ones.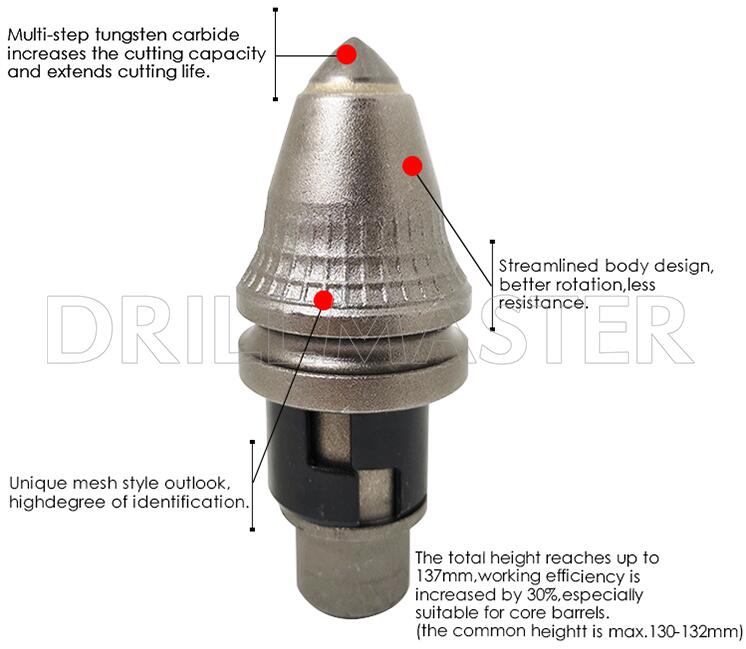 Note: The ownership of the article belongs to DRILLMASTER, and no one may reprint it, otherwise we will pursue the legal responsibility.