Drillmaster tell you how to select a good drill bit-Part 2
Second,Good design!
For the body of the chisel, We can find the outlook is very special, like lotus petal. The main purpose is to increase the friction force between body and rock, therefore the cutting efficiency will be higher than the normal type.
we have different body diameter as well. Normally for our heavy-duty type, the diameter is 55mm, the cutting life is much longer than the normal type.
We also have different length of the drilling bit. For example, the super-long body design is for the sticky soil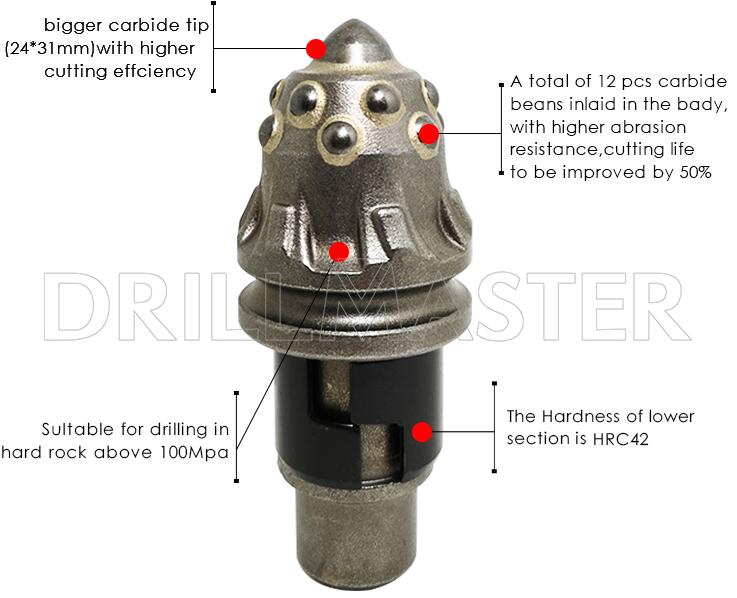 Note: The ownership of the article belongs to DRILLMASTER, and no one may reprint it, otherwise we will pursue the legal responsibility.