Unidrill Interlocking kelly bar for YUTONG Rotary drilling rig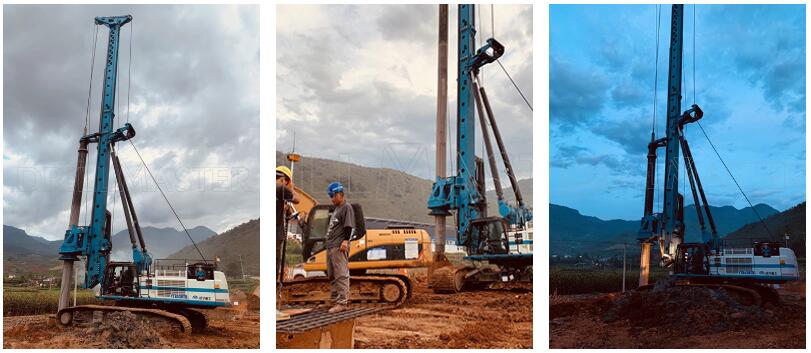 Now, UNIDRILL kelly bar have been well known at both home and abroad by its strict quality control and super service. As the first kelly bar china manufacturer who could supply one-year warranty, the welders we use all have more than 8 years experience to guarantee the welding quality. And, we adopt top quality seamless steel tube from China's leading steel factory to guarantee the steel tube we use have better roundness and straightness, high precision, more stable performance and more reasonable molecular structure. Besides, UNIDRILL kelly bar China factory also adapt advanced smelting technology to control the quality from source.
In conclusion:
1. UNIDRILL kelly bar has both longer service life and lower failure rate.
2. UNIDRILL kelly bar manufacturer are the most reliable kelly bar manufacturer and supplier in China.
3. UNIDRILL kelly bar China factory created the records for kelly bars :
- 630mm dia., 6 sectionsX 27m, the biggest interlocking kelly bar in Asia (for CR580).
- 559 mm dia., 4 sectionsX 28.8m, the longest per section interlocking kelly bar in the world
- 630 mm dia., 6 sectionsX 26.5m, the longest friction kelly bar int the world
4. Unidrill kelly bar are especially good at piling super hard rock formation for large torque rotary drilling rigs (torque ≧420 KN.m, kelly bar diameter ≧470mm)
Note: The ownership of the article belongs to DRILLMASTER, and no one may reprint it, otherwise we will pursue the legal responsibility.